Sale!
Order this tank today and save: $60.00
1,800 Litre / 400 Gallon Round Poly Water Storage Tank
Nominal Dimensions: Diameter 1560mm, Height 1220mm, Inlet Height 1170mm
Shot Weight: 60kg –  Strainer Diameter 400mm 
This rainwater tank offers almost 2,000 litres of water storage and would make the perfect header tank and suit both ground or stand positioning. Low squat profile provides a low inlet height. Offering almost 2,000 litres of rainwater storage this tank can also be used in a backyard setting, for barbecues, watering a small garden or perhaps connecting to your garden shed.
Freight: $135 ( standard freight areas, Click Here for Map )
Persons/s required to assist our delivery driver: 1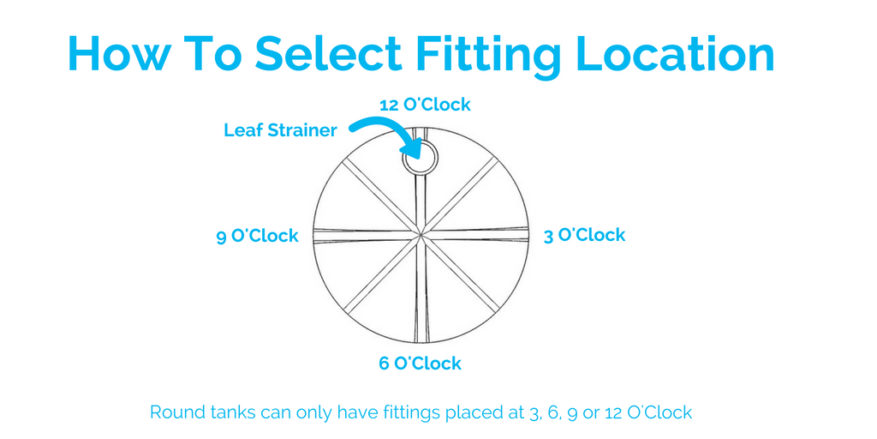 Tank Details and Inclusions
Tank Details and Inclusions
More about this tank: The R1800sq is a unique little tank with almost 2,000 litres of water storage capacity. This rainwater tank has a nominal height of only 1220mm and an inlet height of 1170mm. This should make it easy to get water into, as inlet height should never be an issue, even for a small garden sheds for example. It's squat design also means that it would make the perfect header tank, whether it be placed on a tank stand, or on higher ground. Using this as a header tank would allow you to connect it to a larger water source (for example a large tank that is connected to your home on lower ground and a pump), and then benefit from gravity fed water from the header tank to a lower level.
While this is a smaller water tank offering just shy of 2,000 litres of storage capacity, it can be extremely useful. For example, offering up to approximately 360 single toilet flushes. Or perhaps offering 450 hours use of a traditional garden dripper. Its squat design is one of the main factors that make this tank unique, allowing it to be used as a header tank where many other tanks may not be suitable. Or perhaps connecting it a smaller building or placed in a position where you need your rainwater inlet to be lower (to gravity feed into the tank inlet). You can also choose from over 20 stylish tank colours, and select your outlet and overflow locations to keep your plumbing neat and tidy. If you want a great little tank with a squat design, this is an excellent choice! If you're looking for something a little bigger, you may also like to consider the R2720 with over 2,500 litres of water storage, or perhaps even our R 3000 litre model.
Quality Round Poly Tank Inclusions:
20 year manufacturer warranty on your quality round tank (10 years repair or replace + 10 years pro-rata)Duraplas not only manufactures the best quality tanks available, but have a very unique position compared to all other tank manufacturers. We're still around after over 35 years, still with the founding family in ownership! We don't just offer a quality product, but a warranty backed by time. A warranty you can trust!
New Generation Polytank Design™

Industry-leading computer aided rib design, no vertical join lines, no centre pole, and dome self-supporting roof providing extra tank strength and rigidity

Dome Self-Supporting Roof

For amazing strength, and to minimise leaf build-up on your tank

BONUS inclusions: Inlet Strainer Basket, 90mm overflow spout (with Screen) & watermarked approved 25mm brass Outlet flange (Male) & 25mm chrome plated Brass ball valve (Female-Female) (click here for details)
Upgrades Available to larger diameter outlets and ball valves for Round Rainwater tanks , 32mm, 38mm & 50mm. (At additional Cost, Click here to include an upgrade with your order)
Our quality poly tanks are manufactured in one piece from virgin U.V. stabilised food grade polyethylene which meet the strict Australian Standards for food and water storage:

AS 4020 – For Drinking Water
AS 2070 – For Food Contact
AS 4766 – U.V. Requirement

100% BPA free for your peace-of-mind
Designed and manufactured in Australia by Duraplas®

–

 

backed by 38+ years experience with the same owners managing the company

Guaranteed heavy-duty 'shot weight' – meaning thicker walls and more rigidity than other makes, and ensuring your quality tank will serve you faithfully year upon year
24 stylish colour choices (click here) to suit your property.
Outlets fitted at the factory for ease-of-install and quality assurance
All fittings WaterMark approved and ball valve supplied – saving you time and giving you peace-of-mind
Prompt, friendly service from our experienced team
See how our tanks compare to other makes  (click here)
Buy with Confidence from Australia's #1 Rated Rainwater Tank Company:
According to ProductReview.com.au — Australia's Largest Consumer Opinion Site
Watch the Video Below to Learn More About Your New Tank (1 min):